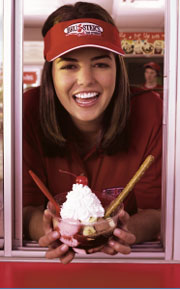 Jobs at Bruster's Annapolis:

Click here to download a .pdf of our application, then please fill it out and bring it to the store.

Current needs:

We do not have any openings at this time, but if you would like to submit an application we'll keep it around for when we need help again. Thank you for your interest in Bruster's Annapolis.

What we look for: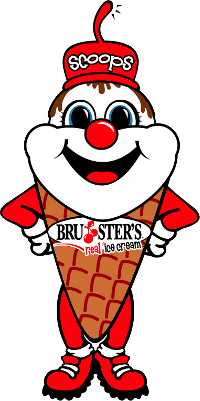 Fun: People that others enjoy being around and always have a smile on their face.
Heart: You are sincere about what you do and always try to do your best with some hustle.
Accountability: You take responsibility for your actions and once you commit to something you stick with it.
Involvement: You care about your family, friends and community. You are interested in serving the finest ice cream in Annapolis and are ready to tell the world how good it is.
Respect: You treat our customers, co-workers, and management how you would like to be treated. You project a clean and professional image.
Basic math skills: You need to be able to make change without help from a cash register so that customers can be served quickly.
What we offer:
Fun & Friendly Customers: Our customers are making a special trip to treat themselves to something delicious to enjoy. What could be more fun than that?! They're not annoyed at the gas station, dentist office, or even trudging through the grocery store.
Fun & Friendly work: We play games and have contests to spice things up a bit.
Exceptional made-in-store ice cream: It's fresh and delicious and made here, not months ago in a faraway factory, you'll be proud to serve our delicious flavors.
Chances for varied work assignments: We have opportunities to help with cake decorating, ice cream making, store marketing and store leadership if you have an interest in those tasks.
Clean & fun work environment: You won't go home smelling like grease, but you might go home smelling like vanilla :)
Safe work environment: Our store is setup with window service only, our customers stay outside of the facility.
Flexible web-based scheduling: You'll be able to manage your schedule right from your computer at home.
Direct deposit of your pay is available.